Lots of us do lots of things that neither suit or justify a dedicated thread, but others might be interested in all the same. This thread is for those things.
(Mods I've seen this on a few other forums and it works well as a sticky)
A few years back I got a free Mazda Demio from former member on here K10. it was a grand wee car, but had a dent on nearly every panel so was unlikely to ever be of much interest to anyone. We do some stuff on my wife's home place so it became a field car and then I decided to cut the roof off it for added silliness.
It's been an occasional project with my kids and sometimes Cian shows up to get abuse too.
I'm sure I posted pics of it here in the past but I can find nothin since the software upgrade.
Anyway we got it back in one piece before Christmas and this is it being driven by my 13 year old daughter who learned to mig weld by joining the roof back together.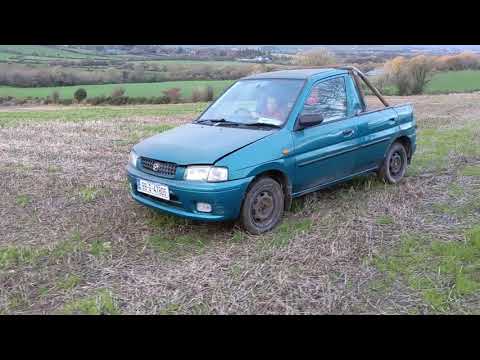 oh yeah, and something happened the exhaust, it got hit by accident with a grinder along the way