This is a project I have been dying to get stuck into for some time, and Friday last I finally got the VRT paid and got my reg, so all systems were go!
So the obvious place to start on car that won't see road for a while was....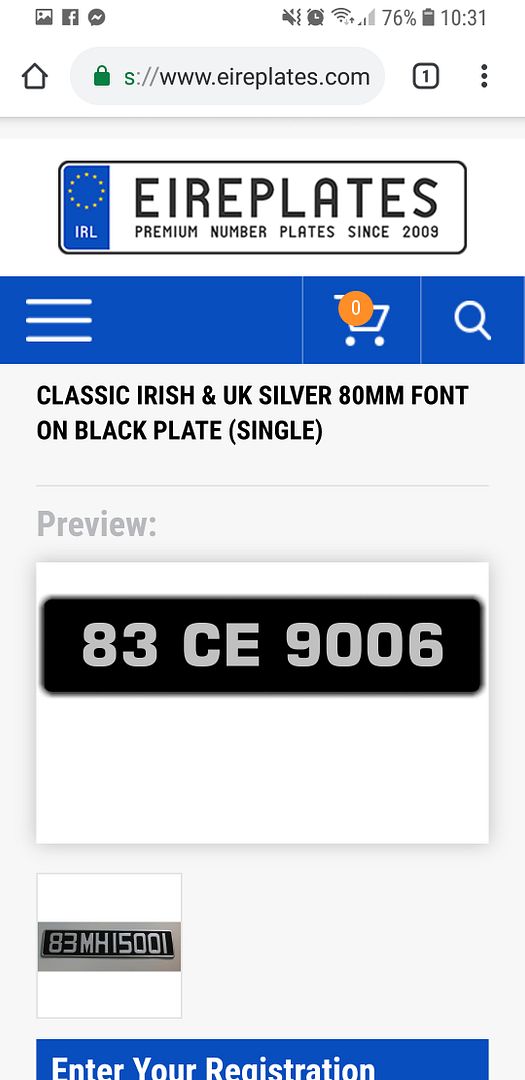 Anyways a little about the car... I came across a comment on a facebook post of a young lad saying he had an e30 coupe and may sell. Naturally, I inquired not expecting much. I asked what year, and when he replied 1983, I was intrigued. I then asked for a few pics
It looked rusty, but the i've been around e30s long enough to not let that scare me. The asking price was reasonable and i'd always been looking for an 83 e30. So I took a spin down to Laois, made a good deal, and picked it up a few weeks later then
Its a 1983 320i Automatic, non-sunroof, in delphin metalic (Sort of greeny grey). Interior was mint. Brown tint glass. 75k miles with lots of UK history and old MOT certs to prove the mileage. Had rust, but nothing that cant be replaced. Rear arches and sills were the only real bad bits... floors, pockets, scuttles, bulkhead and most other e30 probelm areas all seemed solid. Started and drove, and would suit my needs just fine. Gave it a quick wash and look over before parking it the shed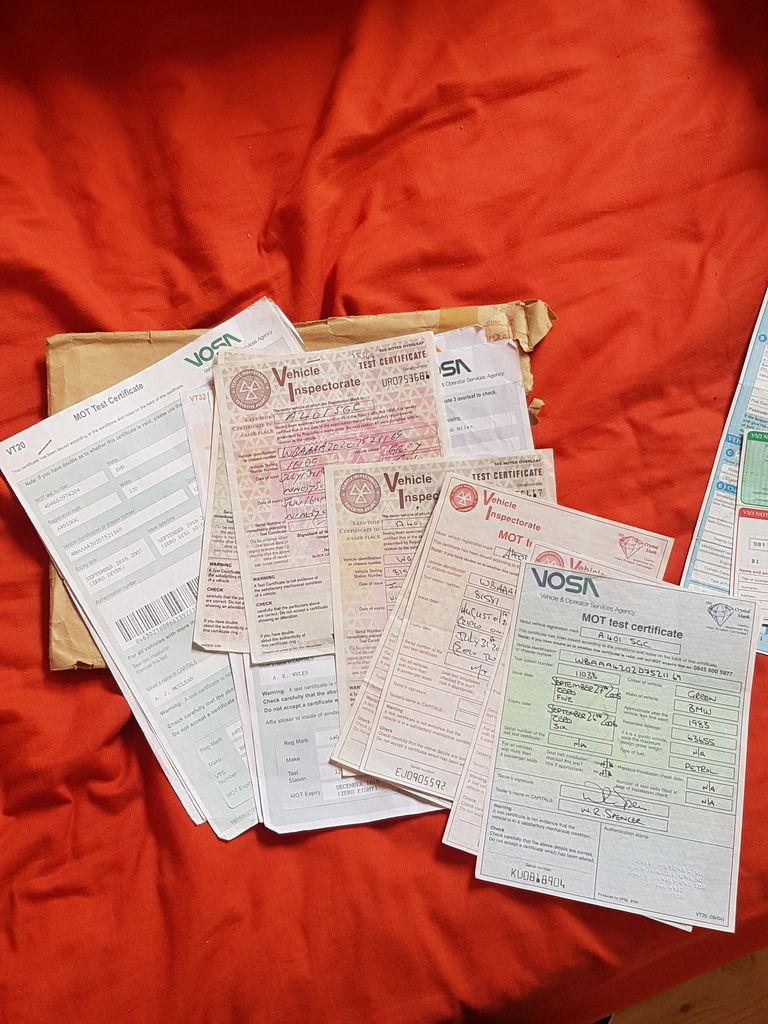 And an odd steering wheel i'd never came across in an e30 before
Had fully functioning remote central lock, and an electric aerial. Both aftermarket of course. Also had power steering which I found odd for the year, but showed up on the VIN decoder. Also had an almost perfect condition rear chrome bumper!
The car then sat for another while while I worked on other projects, traveled with work, and until I had a few of the key components i needed to get me going. I'm now back living in cork so I brought the car down to my new shed down this way
This might be the point where the purists among you may want to turn away.
Over that time of it sitting there I started picking up a few bits for the build.
First thing I got was wheels. These were wheels I had been looking to get for a long time and after they swapped hands to a close friend of mine, I snapped at the chance to have them. They are a staggered 16x8 mesh wheel off an old Pontiac Trans Am. Widths on front and rear are the same, but the offset is staggered to give a bigger dish on one pair. The more eagle eyed will notice these are not 4x100... But more on that later
Next I got some Recaro LSs which will be retrimmed along with the rest of the interior
A bit more stopping power will be required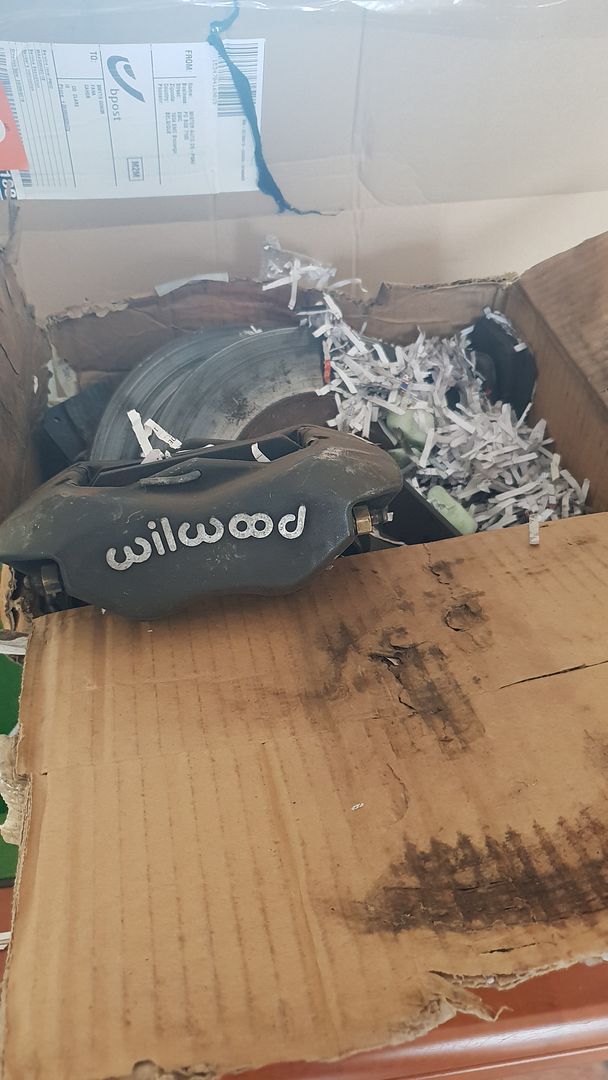 But then my suspension plans changed, so the wilwoods got replaced with some chunkier Brembos (Really hoping I can fit these under the 16s with a bit of jiggery pokery)
And to stiffen up that suspension and chassis
Some BC Racing coilovers that are not for an e30
Some very rare, no longer made, RPM strut braces front and rear.
And some Ireland Engineering uprated anti-roll bars from the US
And of course the reason I need a lot of these mods...
A 4.0 v8 m60b40 engine and manual gearbox from an e34 540i.... Well a choice of two 4.0s actually, and a 4.4 in the blue e30
So here's where it all stood on Friday afternoon after it got home from VRT. Ready to be stripped down and treated to new metal
Got a few hours in the shed Saturday and Sunday so lots of work done over the weekend. I'll post more later when I've all photos are uploaded to Photobucket. Stay tuned
****