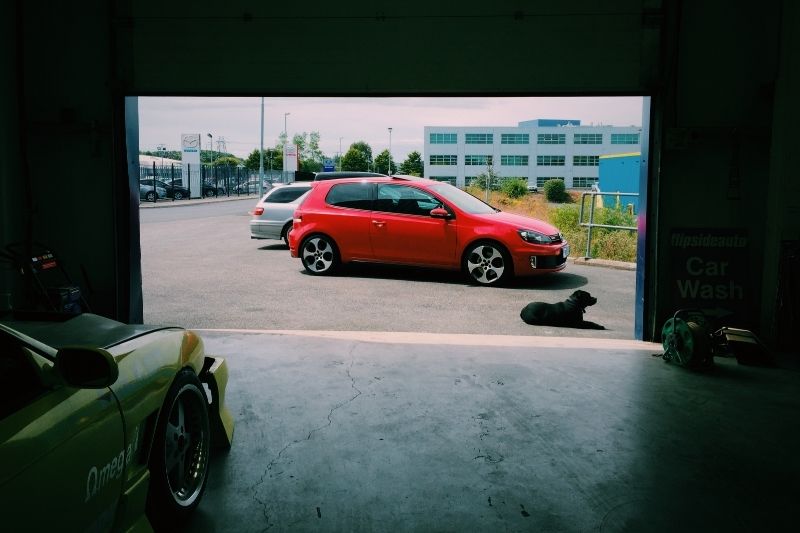 After four long years behind the wheel of a BMW, I'm finally back in a Volkswagen.
Whilst the E90 was good to me, I could never get past the diesel rattle. So, towards the end of last year I started looking for a GTI, preferably a MKVI with a basic enough spec as they've held their value quite well. I looked at a lot of cars, some great but just too far outside my budget, and some not so great. In the end, I finally found the car I was looking for in McAllister's Volkswagen in North Dublin, whom I can't recommend highly enough. If anyone is looking for a performance Volkswagen, speak to Rob Brennan in sales. He won't see you wrong.
2010 Volkswagen Golf GTI MKVI
Tornado Red
DSG
44,738 miles / 72,000 kilometres
Two Previous Owners
Full Volkswagen Service History
18" Detroits
Electric Sunroof
Tartan Interior
MFSW
Cruise Control
MFD
Kufatec Fiscon Bluetooth Retrofit
Heated & Electric Exterior Mirrors
Auto Dimming Interior Mirror
Auto Lights
RCD310
As I said, it's basic enough and the DSG pushes it just over the edge and into the €750PA tax band. In saying that, the DSG is worth every extra penny in tax. Through work, I've drove lots of VW Group dual clutch gearboxes over the last year and they suit me and what I need from them to the ground. Some stone chips aside, the exterior is absolutely perfect. The wheels are in okay condition, but I'm planning on changing them in the near future. Overall, I'm extraordinarily happy with the car, it's absolutely mint inside and out.
I've already started with some small changes; switching all the interior lights for LED (red LED in the footwell), GTI handle inserts, Brodit Proclip dashboard iPhone mount and the auto opening hatch mod (achieved by reversing the struts and turning the brackets around). I'm still waiting on DSG paddle extensions, some GTI sill protectors and OE LED rear taillights which I should have soon.
My plans for the future are to keep it reliable, with more power, better suspension and better brakes. It's car that will be built to drive and to enhance the GTI's natural ability to do everything well. In the immediate future, I've already ordered two new tyres as the rear Federals, despite having full thread, are absolutely driving me nuts with road noise. There's Kumhos on the front so will pick up another pair of them which will do for the meantime. I also have some preventative maintenance plans in mind to address some common issues and restrictions with the MKVI GTI.
I'll try and get some decent photographs of it this week, I only collected it yesterday and have been too busy driving it.