I have my recently restored 1992 R32 GTR coming up for sale which I'm sure many of you know from my thread on importing and restoring the car, it was purchased in japan by myself and was a grade 4 car. Car has been put back original exterior and interior with some minor suspension and engine mods.
Car has been tuned in Ireland by RB26 specialist making a safe 400 at 1.1 bar.
I had the whole body and engine bay restored. So there is no rust anywhere on the car, there was some behind panels when bumpers removed but was all cut out and new metal put in. The underside is rust free, in very good condition and very straight.
Since Aug 16' car has had a lot of mechanical work, bodywork done and tuned (inc timing belt kit), all new fully adjustable suspension including pillow ball top mounts, all new steering components, all the bodywork done to the car including all glass out respray and new window rubbers.
There is a massive history file with this car from my ownership. Only OEM or OEM+ items where used for this car when looking after it and top class branded upgrade items such as HKS & Nismo.
The car is priced at €25,000 firm
Some of the spec;
Engine
Front Mount Inter cooler
Manual boost controler
Boost restrictor removed
Nismo strut brace with brake booster adjustable stopper
HKS filters
Nistune mappable ECU board
N1 OEM Water pump - new
De-cat (orginal Cat there for it)
Upgraded down pipe
Full exhaust from Turbo back
Nismo Oil cap
New radiator
All belts replace less than 1,000 Kms
New belt tensioners less than 1,000 Kms
New thermostat less than 1,000 Kms
New engine parts fitted Jan 17'
Fuel filter
Oil & filter
Drive boot
Steering boot
NGK plugs
Igniter pack
Boost valve
Diff/shaft seals
Gear oil
Diff oil
ATF
Brake fluid
Fuel filter
3" turbo/exhaust gasket
Nistune & solder
Engine labour Jan 17'
Service
Hiscas ball joint / arm
Decat fit
Fix blowouts
Swap coils and plugs
Gear oil change
Brake fluid change
ATF change
Check ball joints
Change drive boot
Change rack boot
Fit diff oil seals
Check oil leeks
Change igniter
Set up and map car
Suspension
New Tein Fully adjustable including damper coilovers
Tein Pillowball top mounts
New tie rods all around
New links all around
New Hicas bushins (very hard got)
NISMO Front strut brace with brake stopper
Brakes
Brembo calipers all around
New EBC Yellow pads
Good discs all around
Wheels and tyres
V-Spec alloys to clear brembos
New Uniroyal rainsport 3 tyres all around (highly reviewed tyres)
Interior
Steering wheel retrimmed in high quality leather
New handbrake gaiter
New gear lever gaiter
Nismo carbon fibre and aliminium gear leaver
Standard R32 GTR seats
Pioneer single din with USB radio
Turbo timer
Blitz boost gauge
Japanese card toll reader
Full Nissan floor mat set (Driver, Passenger, rear including centre)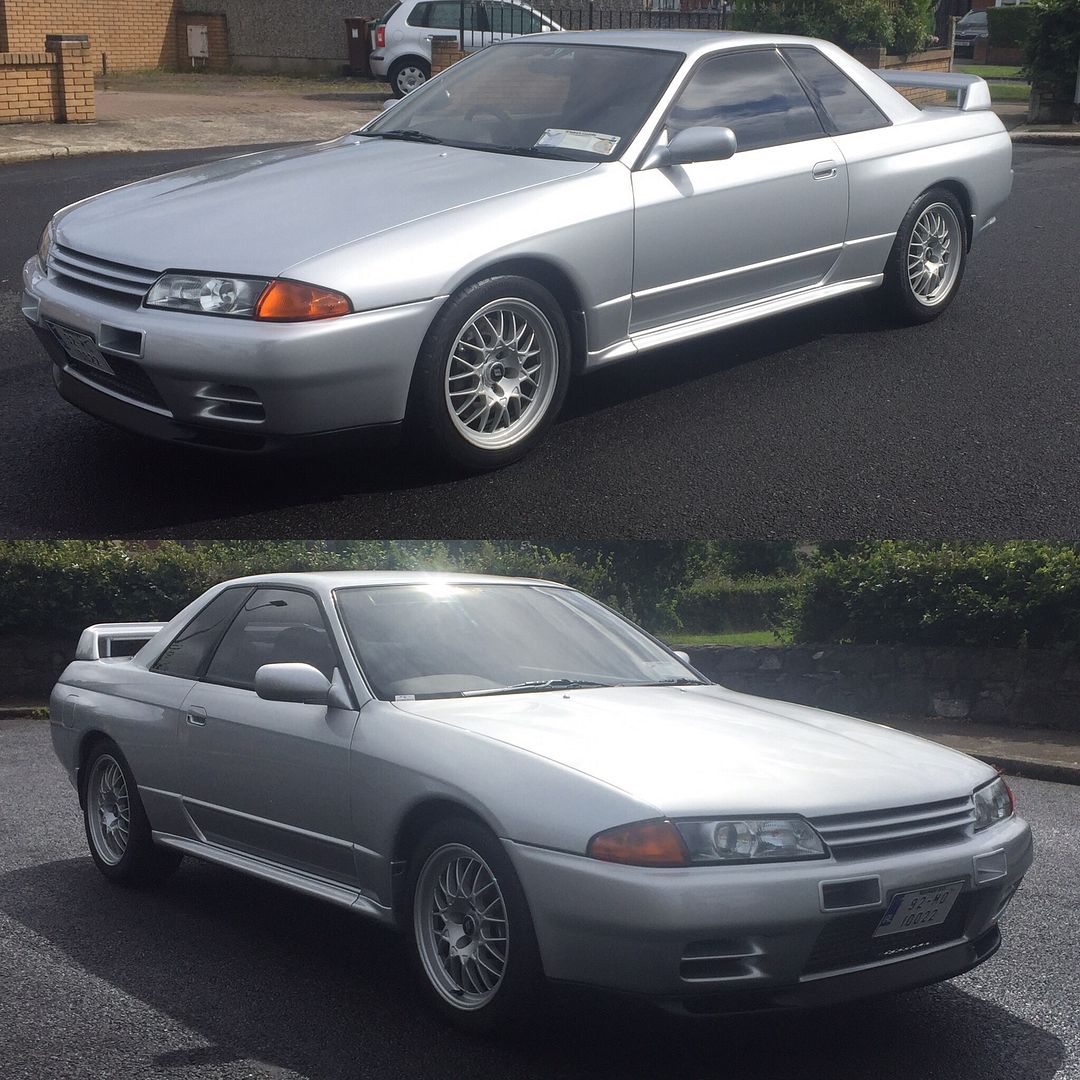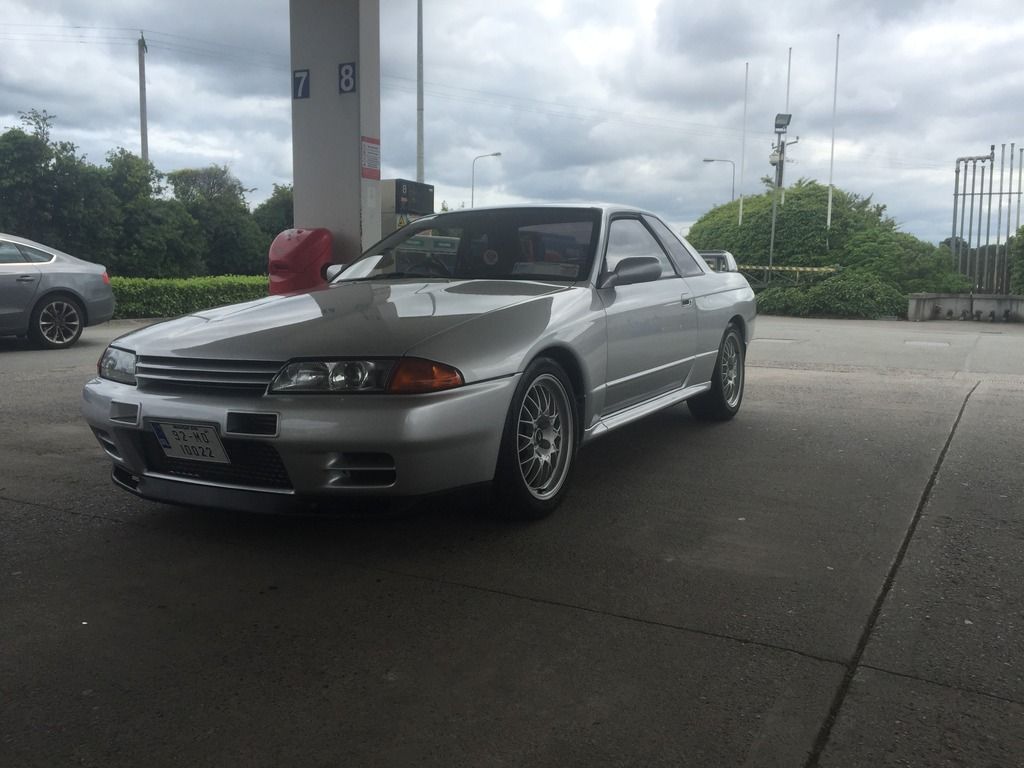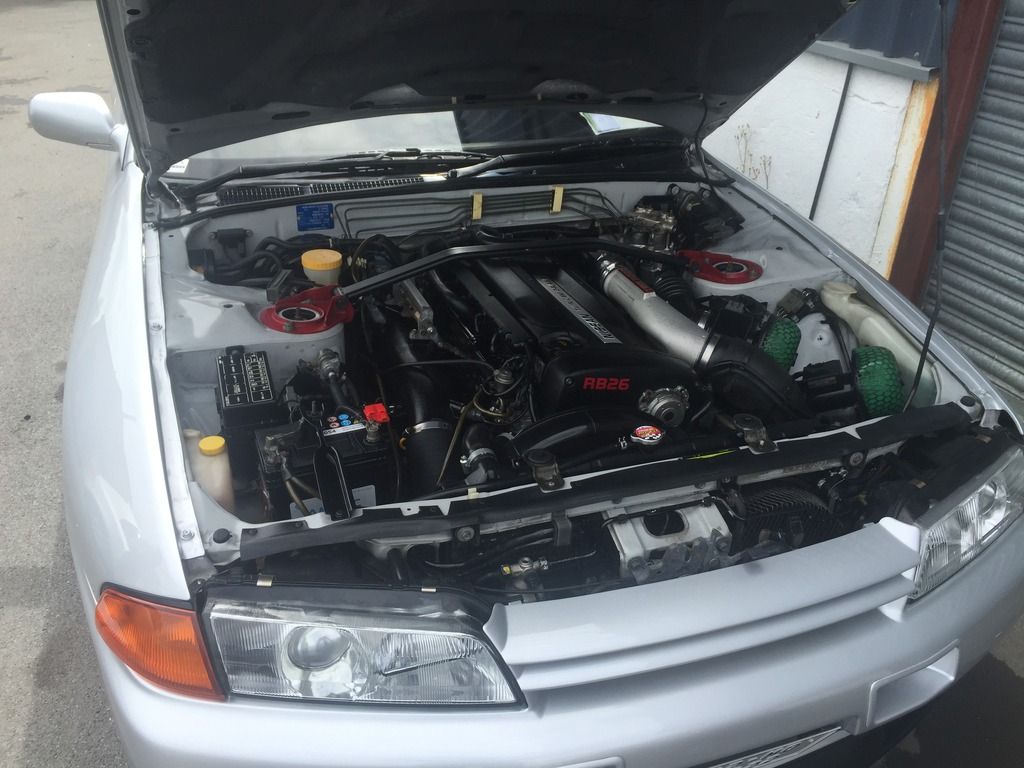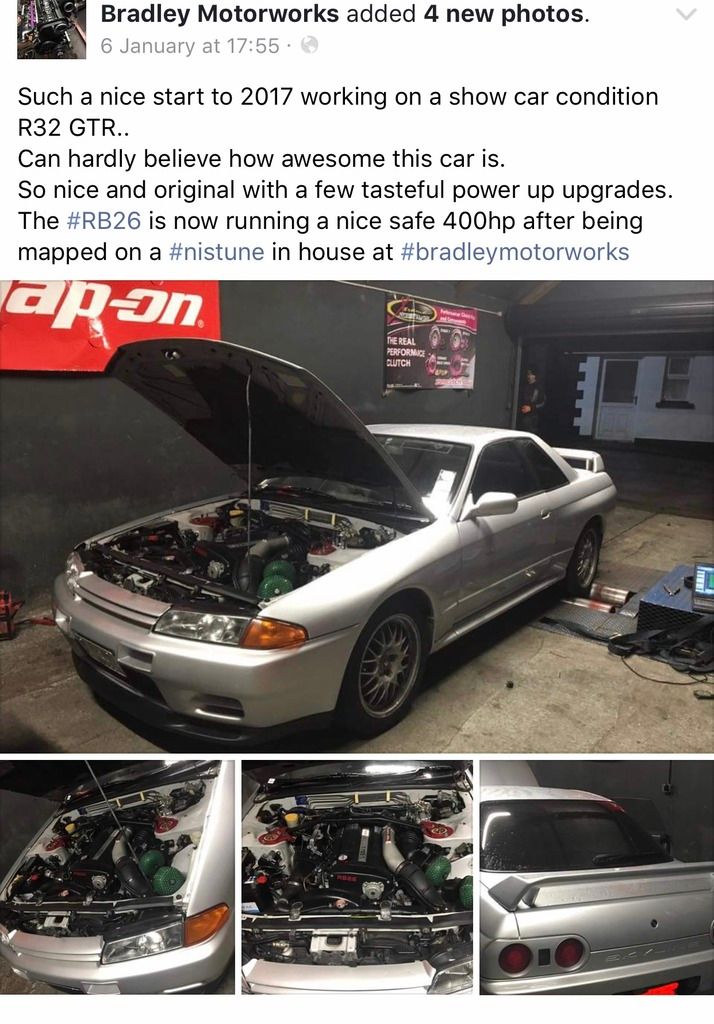 Don't have any interior pictures at the moment, but will be at the car this weekend to get some